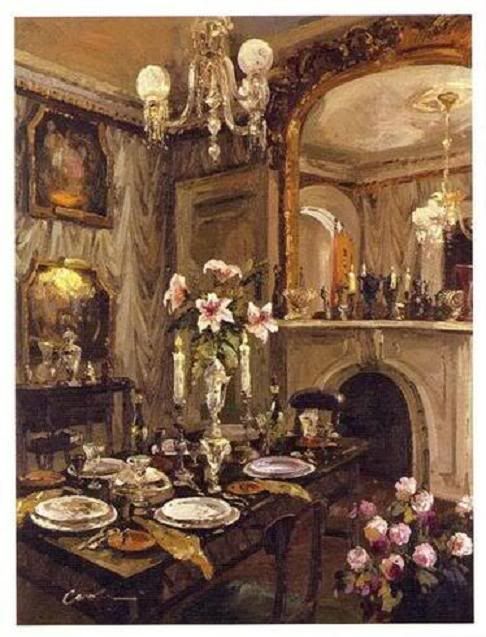 From 'Darkness at Endersley'.
*********************
Conversation returned with the meat course. The breeze moved through the parted curtains and a low, distant roll of thunder promised a stormy end to the day. We worked our way through the courses until all that was left was port and cigars in the sitting room. The fish course was placed before us. Trout, covered in a delicate creamy sauce, a favourite of mine. Mrs Washburn was clearly intent on ensuring I enjoyed every course. An appreciative silence accompanied the fish. The dining room windows were open to the evening breeze and the soft whisper of leaves. I stole a guilty glance at Wyndham and tried to ignore the tightness in the pit of my stomach, a tug of anticipation and futile longing. Eighteen months of self-imposed exile unravelled with every moment in his presence.